Swimming at the Helford
What is Wild Swimming?
As humans we feel a natural pull to the water, it nourishes something within us that probably comes from developing in water ourselves and therefore the benefits of immersing yourself in open water are countless. Wild swimming is one of my favourite things to do in Cornwall, I feel like there's no better way to experience the Cornish coastline than from the water. As well as offering a new perspective to the coast, it also improves mental health and general wellbeing. The reasons for this are easy to imagine. Swimming in open water gets you out and about in the fresh air and it's also an amazing way to stay fit for free, so you can always afford to go as long as you have your trusty swimwear and the means to travel.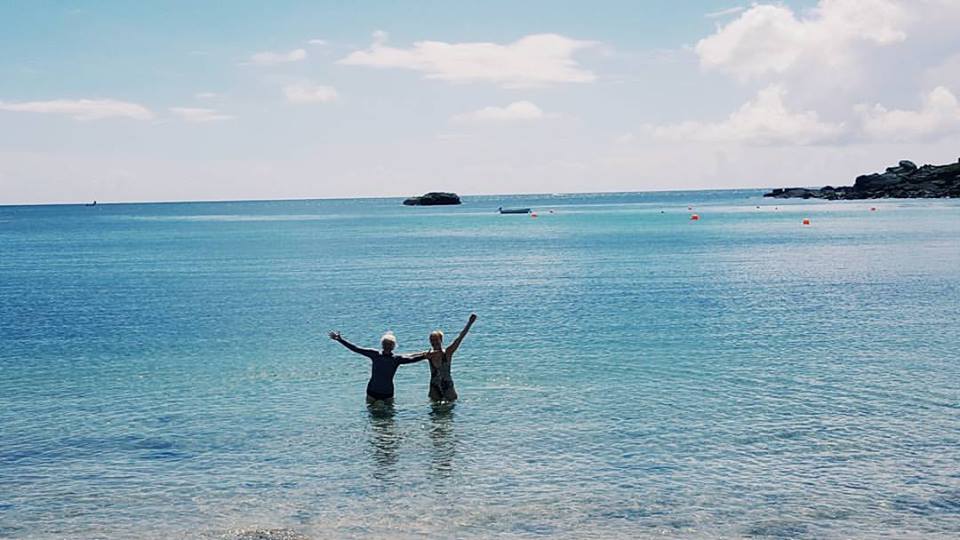 Getting yourself to a beach or river, stripping off and then wading into the chilly surroundings of open water can take a lot of determination, however, the sense of achievement you feel when you take the plunge and start swimming amongst nature makes it totally worthwhile. It certainly beats the swimming pool ritual of crowded changing rooms and the monotony of swimming up and down in lanes. It's the freedom of open water swimming that is making it so popular, you get to look at cormorants diving beneath waves as you do and experience your surroundings as they occur in nature, rather than confining yourself to a chlorinated pool.
When and Where
Honestly the answer to when is all the time! (If your brave enough) continuously swimming in open water throughout the year has got to be one of the best things you can do for your body in terms of promoting both physical and mental wellbeing. Immersing yourself in cold water and swimming promotes the production of dopamine, a hormone that increases feelings of happiness and elation. Having said this, as a beginner, June couldn't be a better time to start open water swimming, the sea is warming up and the sun looks like its here to stay so the whole concept of throwing yourself into a river or lake is slightly less intimidating than it would be in the colder months. It's always important to understand how to be safe in open water, like knowing how to identify rips and currents and generally being aware of the right conditions to swim in. With this in mind, one of the best places I can recommend for beginners in Cornwall is the Helford River.
The Helford is great because the fact that it's a river means that it can usually be counted on to be sheltered from wavy conditions. One of my favourite beaches on the Helford to swim at is Porth Saxon, its a small, private cove which is nice when you're swimming alone and it has the most gorgeous views from the river mouth to open sea. As your confidence grows there's also the opportunity to start swimming further along the river to other coves such as Grebe, Durgan, Trebah and the Ferry Boat. If you want to do something even more adventuress then get a dry bag, set off swimming from one of the coves, get out, get changed and walk back. This is great because it combines walking and open water swimming which will make you feel super fit and it means you can access places you've been to loads of times, but this time in a unique and different way.
So get on your swimming gear and get out there! We're due for a heatwave so there's no better time to immerse yourself in the cool Cornish waters.